New Exhibits
DETROIT SCIENCE CENTER BECOMES THE NEW HOME OF
THE MOTORSPORTS HALL OF FAME OF AMERICA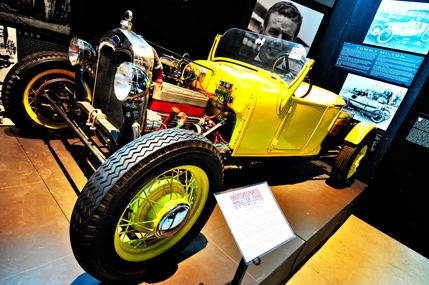 Photography by: Suman Chaudhuri

The Detroit Science Center has reached an agreement with the Motorsports Hall of Fame of America to bring a significant portion of the Hall's collection of vehicles and displays to the Science Center.
The Hall was formerly located in the Novi Expo Center in Novi, Mich.
Cars, exhibits and other displays began arriving at the Detroit museum last week. Among them are Art Arfon's "Green Monster Cyclops," a Kenny Bernstein Funny Car and Sebastien Bourdais' Championship Indy Car.
"The Detroit Science Center is the ideal location for the Motorsports Hall of Fame of America to call its new home," said Hall of Fame President Ron Watson. "Both institutions seek to inspire and educate by showcasing technology and engineering. The vehicles in our collection are a testament to this shared mission."
"We are honored to welcome the Motorsports Hall of Fame of America to the Detroit Science Center and to share its wonderful collection with our visitors," said Detroit Science Center President & CEO Kevin F. Prihod.
Admission to the Motorsports Hall of Fame of America at the Detroit Science Center is included in Science Center museum admission.
The Motorsports Hall of Fame of America is operated by the Motorsports Museum and Hall of Fame of America Foundation, Inc.

Its collection features racers from the world of Indy cars, stock cars, Can Am, TransAm, sprint cars, powerboats, truck racing, drag racing, motorcycles, air racing, and even racing snowmobiles.
It also showcases exhibits and photographs of the personalities, manufacturers and machines of all kind of racing and their rich legacy.

Upcoming Exhibits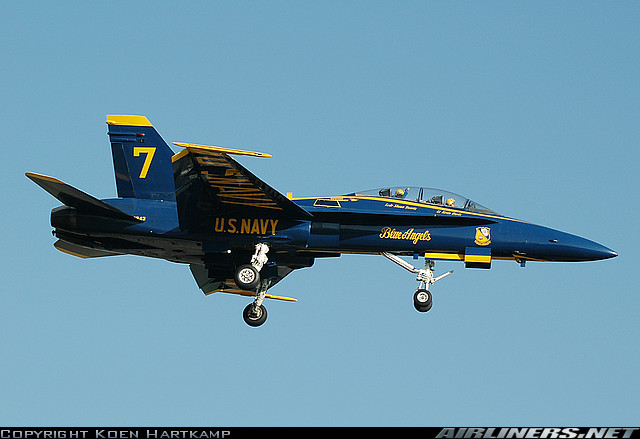 DETROIT SCIENCE CENTER HAS 60 DAYS TO RAISE FUNDS
TO BRING MICHIGAN'S FIRST $36 MILLION BLUE ANGEL F/A-18 TO DETROIT
Museum Needs $100,000 by Oct. 15, 2010 to Transport Famed Plane
One of the United States Navy's most striking and versatile military aircraft, the "Blue Angel" McDonnell Douglas F/A-18 Hornet, will soon be landing at the Detroit Science Center, if the museum can raise $100,000 by Oct. 31, 2010 to transport the plane to Detroit from Pensacola, Fla.
The plane, valued at $36 million, will be the centerpiece of a new exhibit gallery designed to excite and inspire young people to consider careers in aerospace and military technology. The Science Center went through an extensive, competitive process through the Naval Aviation Museum to obtain the rights to display the plane. It would be the first Blue Angel F/A-18 to be displayed in a Michigan museum.
Widely known as the Navy's demonstration aircraft, the "Blues" F/A-18 aircraft also are known for their striking blue and yellow paint scheme. Featured in air shows across the world, the planes are versatile in their ability to transform into combat-ready status in just 72 hours through the addition of advanced propulsion, weapons and radar systems and other key technologies. The new Science Center exhibit gallery will showcase the engineering behind these systems and the various careers needed to work on sensitive military projects that are crucial to the nation's defense.
Exhibits will feature interactive, visitor-activated controls and flight simulations, with grade-appropriate, interactive activities available to school groups to enhance their classroom lesson plans on physics, geometry, engineering, math and measurement during and after their visit to the new gallery. In addition, the gallery also will work to create public awareness of the complex federal defense budgeting process that funds our nation's military.
Anyone interested in supporting the project should contact Velda Garcia at , ext. , or for more details.