Detroit Children's Museum

Did you know that Detroit is home to the third oldest children's museum in the country? That it houses more than 100,000 artifacts? And that it's now part of the Detroit Science Center?

Formerly operated by Detroit Public Schools, and closed since August 2009, the Detroit Children's Museum is one of Detroit's cultural gems. When leaders of the Detroit Science Center learned that it would be closed, they approached DPS about taking over the 93-year-old institution.

"When it closed in August, we were determined to do whatever it took to bring it back better than ever. The Detroit Science Center and the Detroit Public Schools, working together, will make it the most innovative and important children's museum in the nation," said then Detroit Science Center President & CEO Kevin F. Prihod.

Led by Detroit Children's Museum Director Julie Johnson, the new Children's Museum staff has been working since January to refresh the exhibits and displays, bringing more artifacts out of the museum's archives out onto the exhibit floor, including an Andrewsarchus skull, an extinct mammal, Civil War artifacts and masks, shields and artifacts from countries around the globe.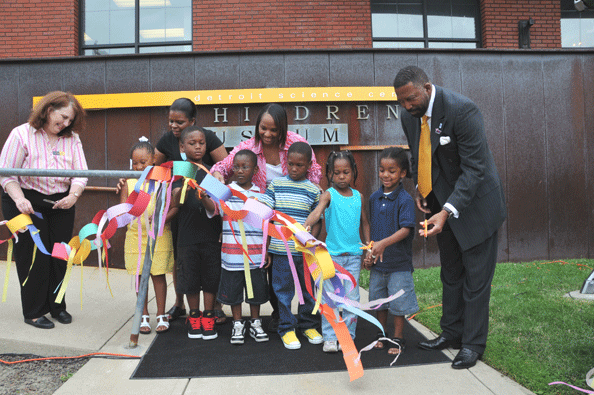 Visitors to the Children's Museum will enjoy regular planetarium demonstrations, the People of the World exhibits, a Travel Through History Gallery, Tiny Tikes Preschool Gallery and the Hoofbeat Demonstration area, named for the Silverbolt horse sculpture that stands in front of the museum.

Group programs are available for schools, daycare centers and community centers starting June 28, 2010. All programs will align with the Michigan Grade Level Content expectations for preschool-grade 6. Programs will focus on history, science, math and literature, and will include a classroom program, planetarium show and exhibit exploration. The Children's Museum also will make Lending Collection kits of artifacts available to schools and other organizations. For more information, or to make a group reservation or Lending Collection kit request, please call 313.577.8400, Option 5.
---

New Joint Membership Program Includes Both Museums!

Members of the Detroit Science Center will automatically become members of the Detroit Children's Museum. Just show your Science Center membership card at the Children's Museum for complimentary admission for the number of people covered by your membership.
---
Detroit Children's Museum Upcoming Events

Make sure to look for Saturdays are special on second!
Please join us for our special themed events on Saturdays throughout the end of the year.

*Activities are inculded with admission unless otherwise noted.

DCM Newsletter
with upcoming events:
Aug-Sept
Oct-Nov
September

10

I Spy Day

16

Star Wars and Space Day
Spectacular Friday Night 9am-9pm

17

Star Wars Day

24

Rock Star (Geology) Day
---
Location
The Detroit Children's Museum is located at:

6134 Second Avenue
Detroit, MI 48202


Construction Updates
For construction updates and possible detours go to http://www.michigan.gov/mdot
---
Directions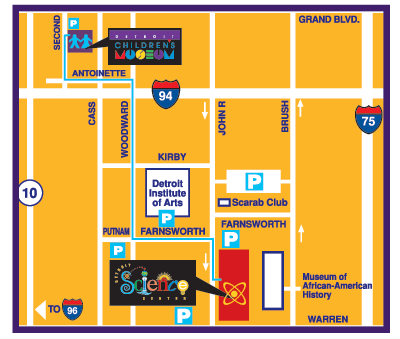 Local Travel & Transportation
Click here for local travel information resources.

---
Hours
| | |
| --- | --- |
| | 9 a.m. - 4 p.m. |
| Saturday | 10 a.m. - 4 p.m. |
| Sunday - Tuesday | CLOSED |
DCM CLOSED Sept 26 - Oct 12
DCM CLOSED Nov 24, Dec 24, Dec 25
DCM CLOSED for maintenance Nov 27 - Dec 2
---
Admission for September

DSC Members


Non-members


Adult
(13 and over)

FREE

$4

Child
( 2-12)

FREE

$2

Child
(under 2)

FREE

FREE
Notables
Admission includes one planetarium show.
Additional planetarium shows are $1.
Admission for October

DSC Members


Non-members


Adult
(13 and over)

FREE

$5

Child
( 2-12)

FREE

$3

Child
(under 2)

FREE

FREE
---
Field Trip Programs
Cost: $2/students Required: 3 chaperones/group additional chaperones are $4/person
Each field trip includes a planetarium and classroom program. The field trips are separated into content areas and are aligned with the Michigan Grade Level Content Expectations.To make a group trip reservation, call 313.577.8400,Option 5.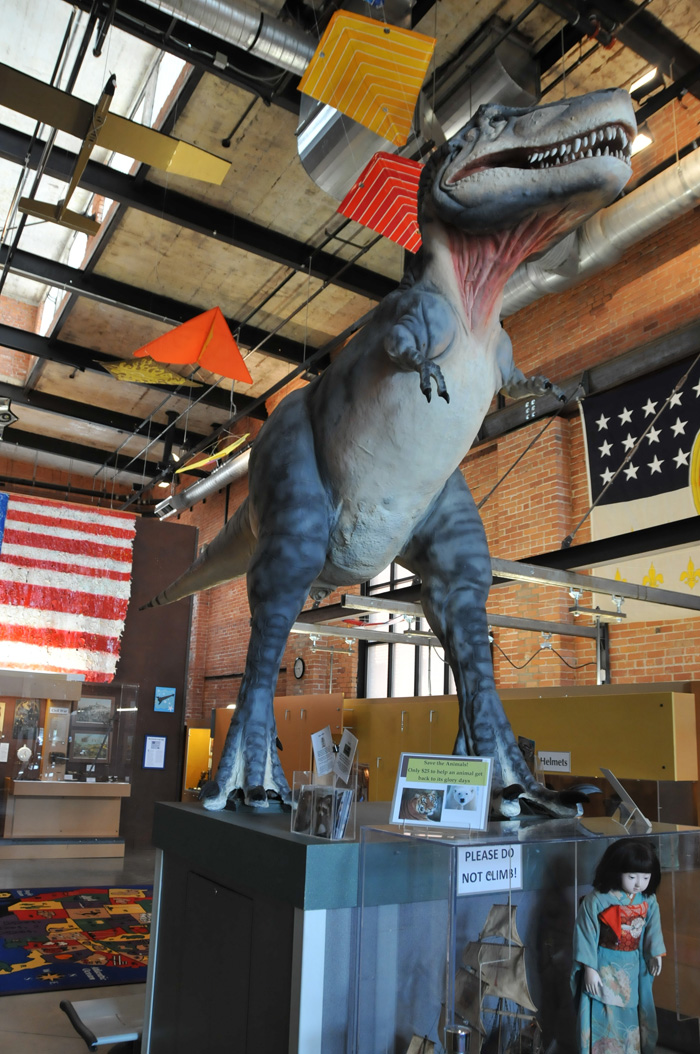 ---
Homeschool HIP Sessions
Learn more here
---
Lend & Learn Program
If you can't visit us, bring the Detroit Children's Museum's amazing collection of artifacts to your school or center with one of our Lend & LearnKits!
Lend & Learn Rates:
Lend & Learn Kit: $50 (includes one-week kit rental)
Lend & Learn Kit + Presentation: $100 (includes one-hour presentation and one-week kit rental)
To make a Lend & Learn reservation,call 313.873.8100.

*Detroit Public Schools are eligible to receive free or reduced-rate Detroit Children's Museum group trips and Lend & Learn Kits.
Artifacts are grouped into educational kits on themed topics such as World Cultures, Asia or Africa, Michigan Animals, Rocks and Minerals of the United States, and much more. We also can provide one of our certified educators to present these artifacts with background information for your group with lesson plans for your use.

Lending Collection website click HERE
---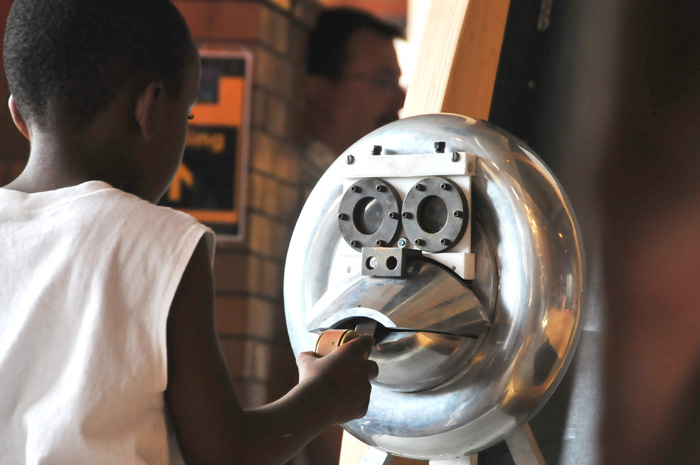 Have your Bithday Party at Detroit Children's Museum
For ages 6 and up learn more HERE
For ages 5 and under learn more HERE
---
Scout Workshops
Learn more here
---
Detroit Children's Museum Social Networks
Flickr
Take virtual tour of the Detroit Children's Museum
HoofBeat, The Official Blog of the Detroit Children's Museum
Follow Director Julie Johnson on as she counts down to the grand re-opening on the Detroit Children's Museum
Facebook
Become a friend, fan or follower of the Detroit Children's Museum
---
Contact the Detroit Children's Museum
Detroit Children's Museum - General Information
Main number: (313) 873-8100
Front Desk (313) 873-8100xt. 221, 228